Like something you see? Click here to contact us and we can put together a quote for you.
Portable Shopper
Bag folds into inside pocket. This bag is super convenient for storing in your trunk and using whenever you may need it, such as shopping for groceries, or shopping for clothes (which is much more exciting)!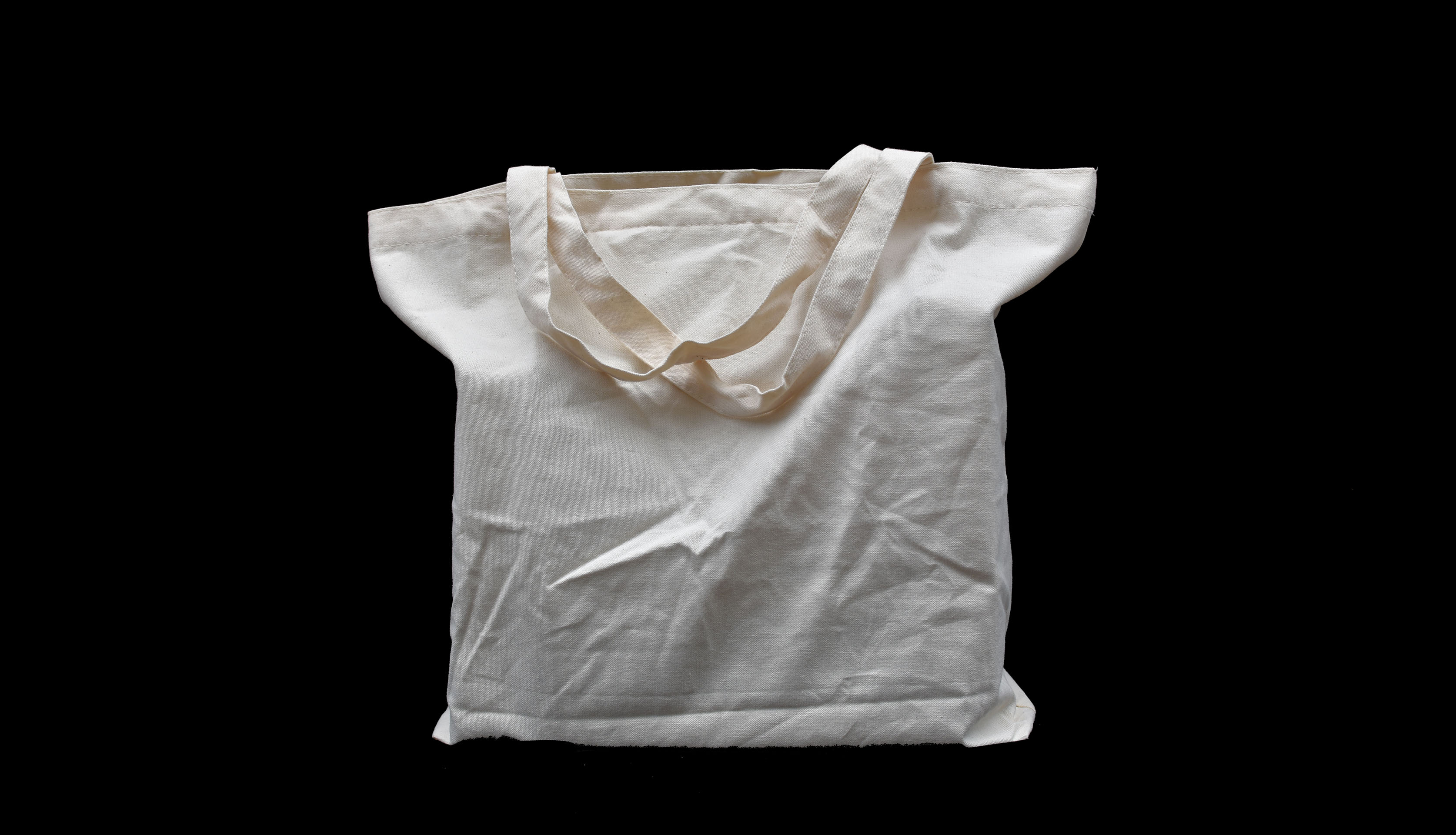 Salad/Veggie Bag
Storing any produce that you may have in these bags keeps them fresh and crisp. It also eliminates the use of plastic bags!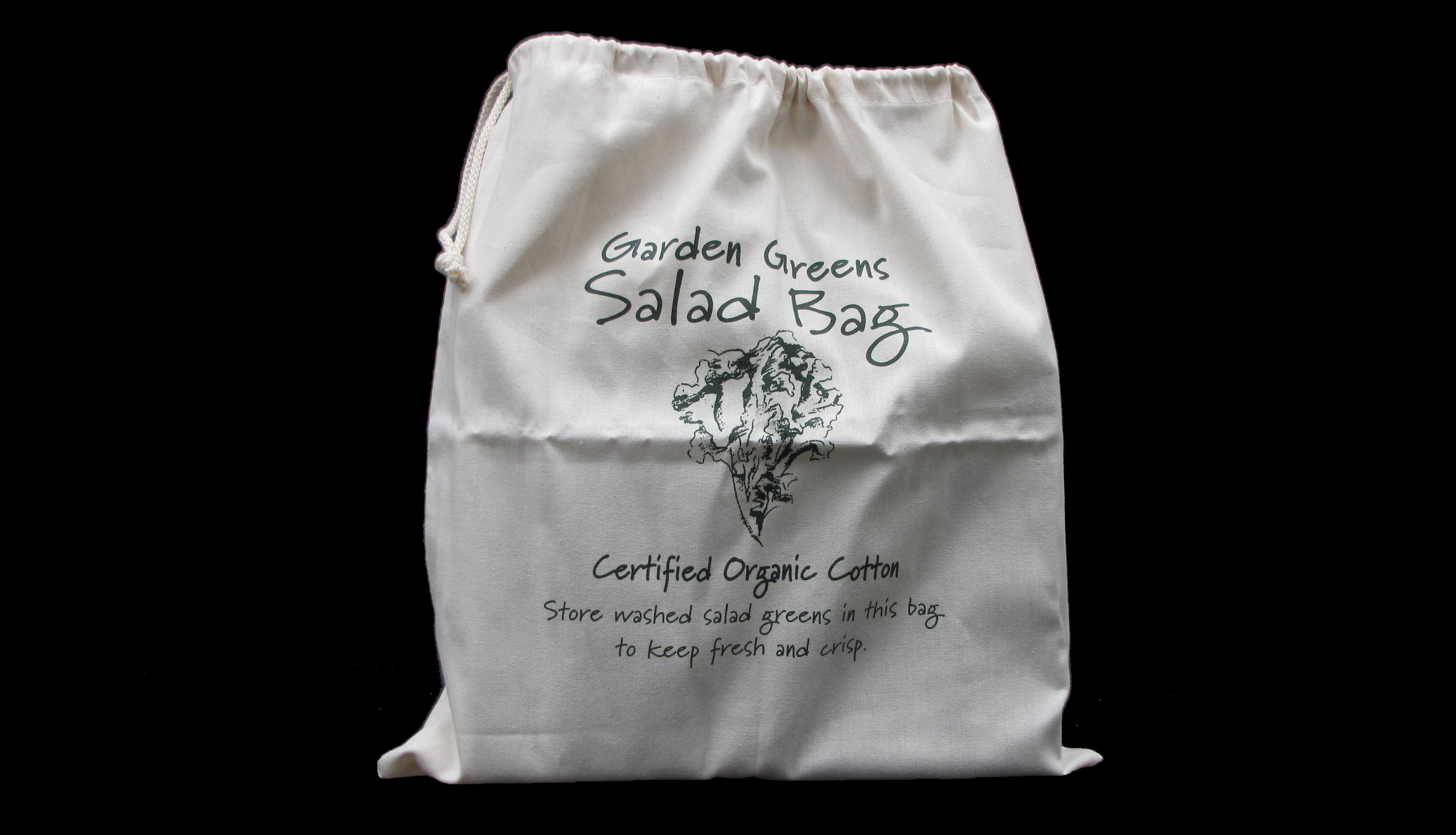 Chair Sack
Hangs on the back of most chairs, these bags can hold quite a bit of stuff! Perfect for classrooms or any other application that you may have.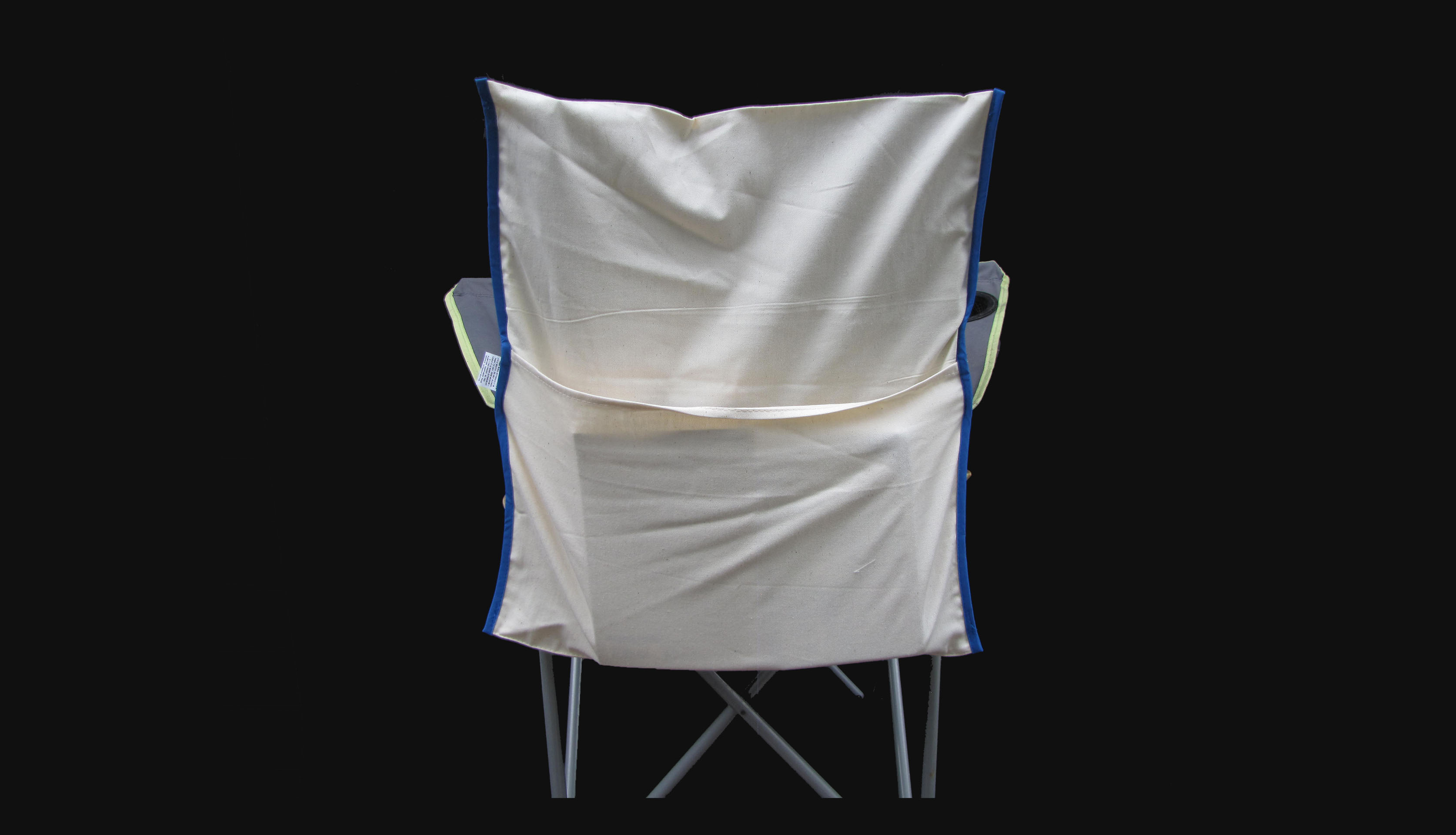 Placemats
A natural accent for any table, these placemats are the perfect addition to any table setting. Available in a variety of patterns and colours.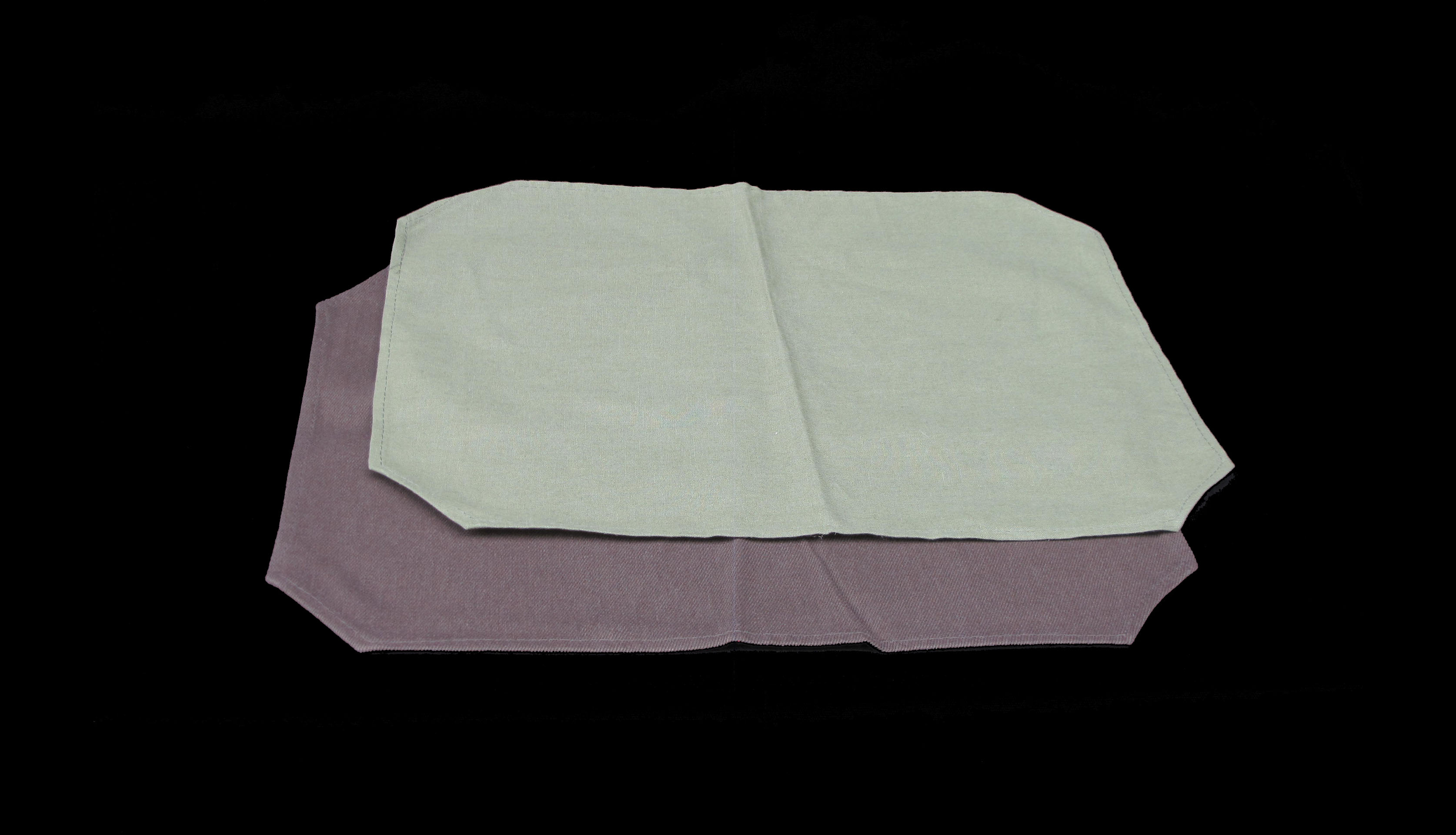 Kitchen Cloth
Must-haves for anyone who washes their dishes by hand. Tough, durable but soft on the hands are three reasons why these should be in your next order.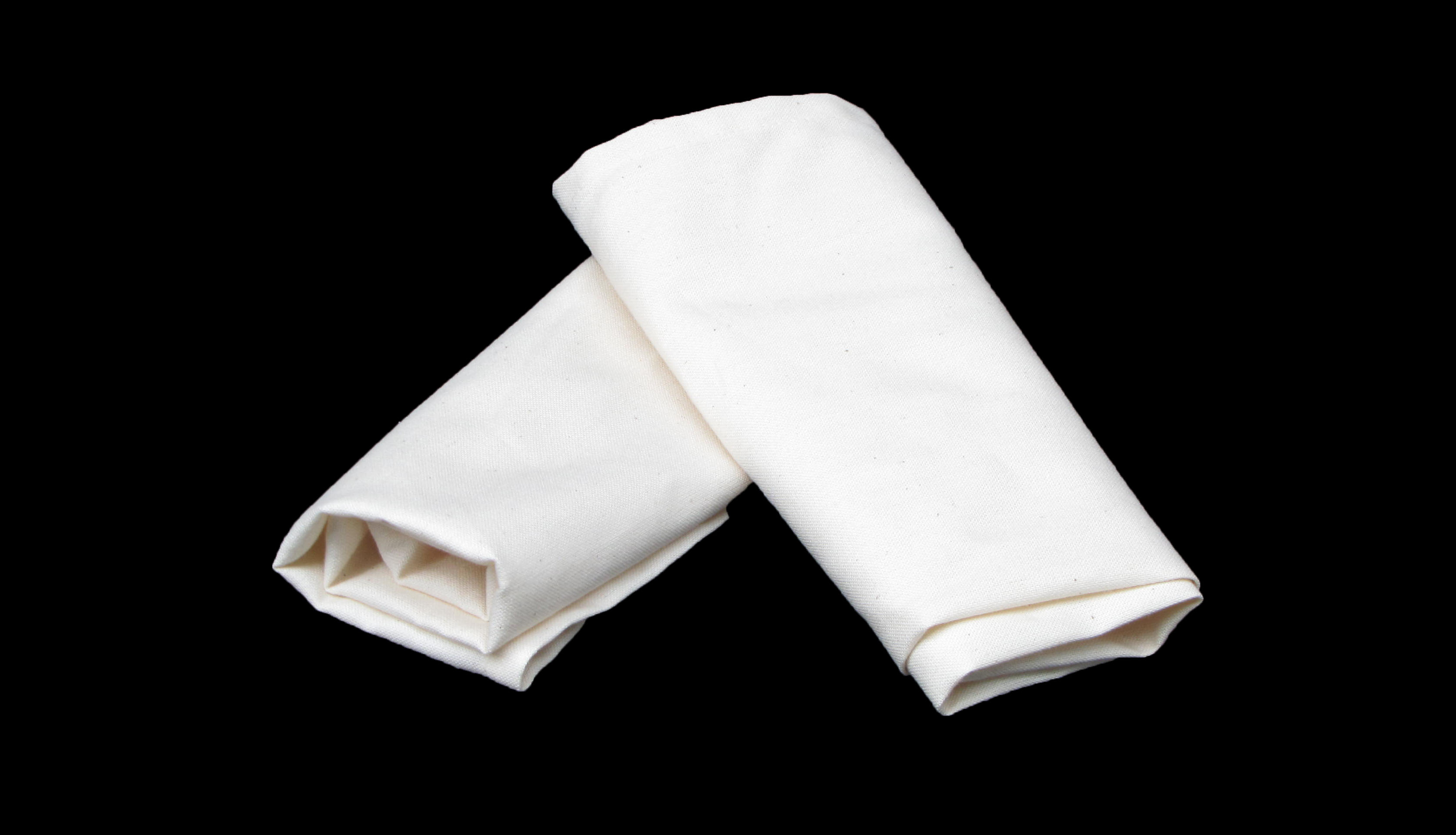 Apron
Available in multiple sizes and fabrics. Adjustable neck strap and ties plus a front pocket.All good cooks can get messy while they're cooking, so stay clean with one of these great aprons!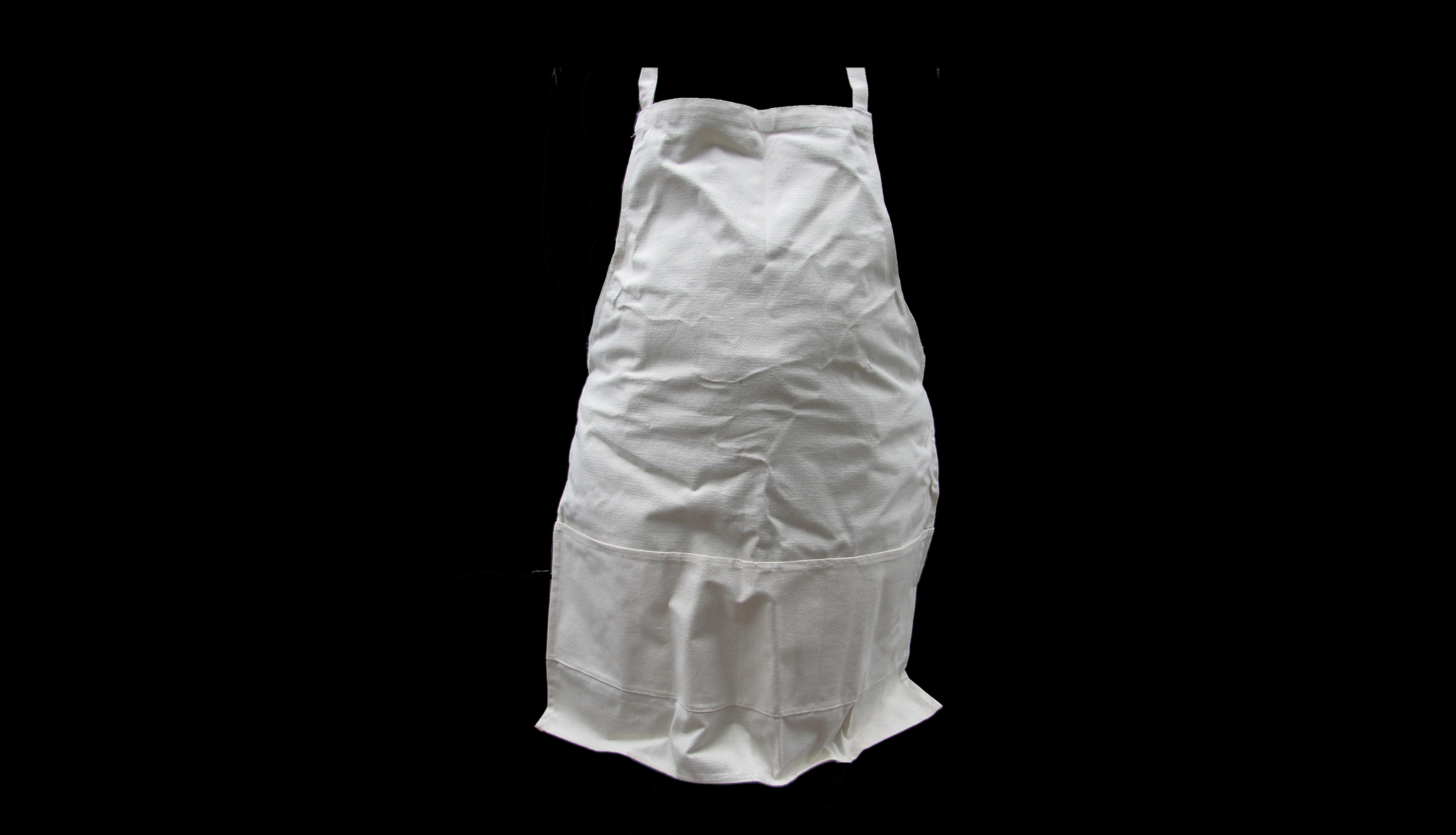 Drawstring Bag
Available in 100% and organic cotton, with multiple sizes. Drawstring bags are perfect for outdoor events and raffle prize bags, so if you have a special event coming up, be sure to grab some of these!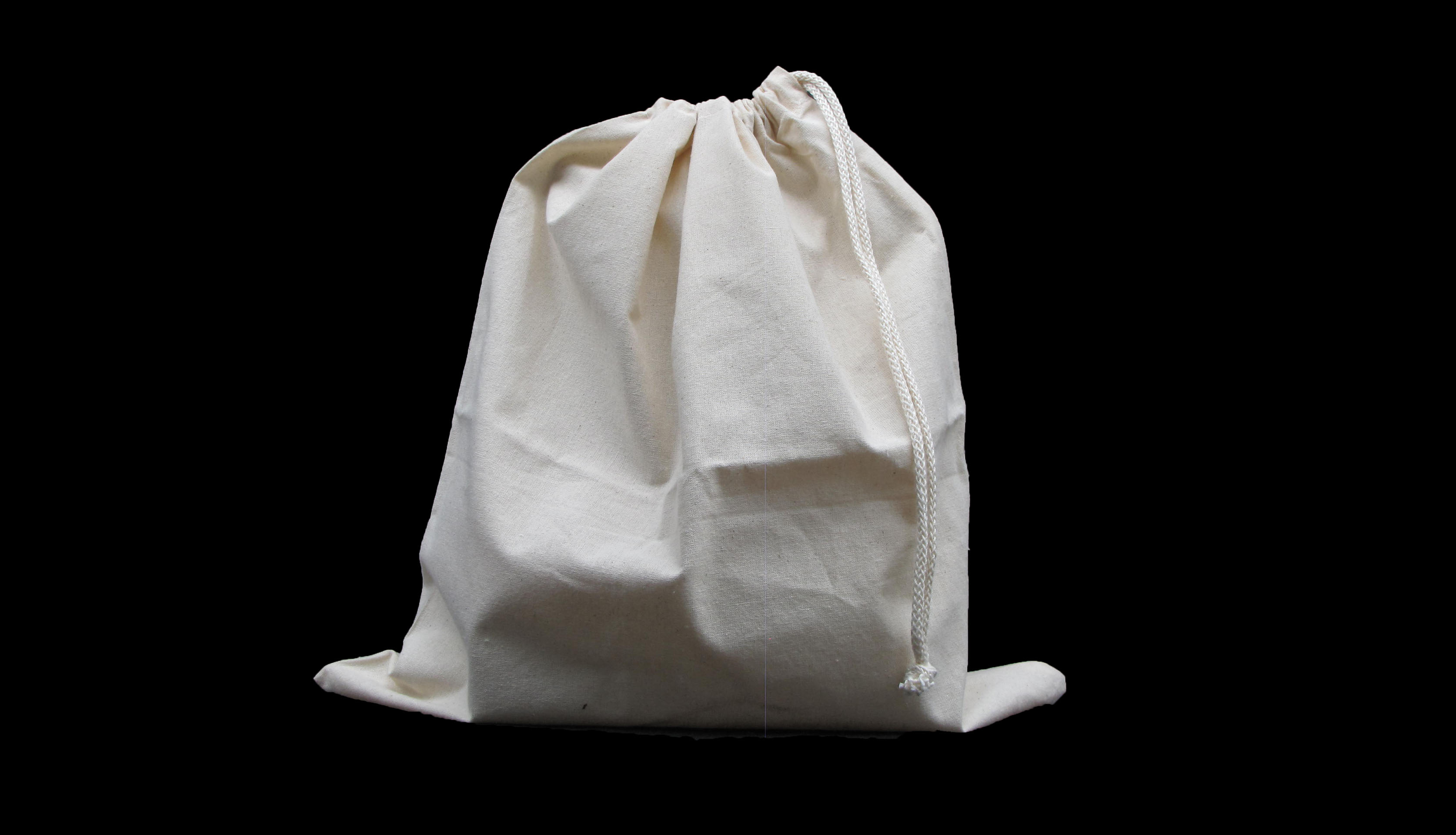 Tote
With various sizes, fabrics and lengths of handles available, these handy bags are perfect for any transportation needs such as groceries or even camping supplies! (Twill on left, canvas on right.)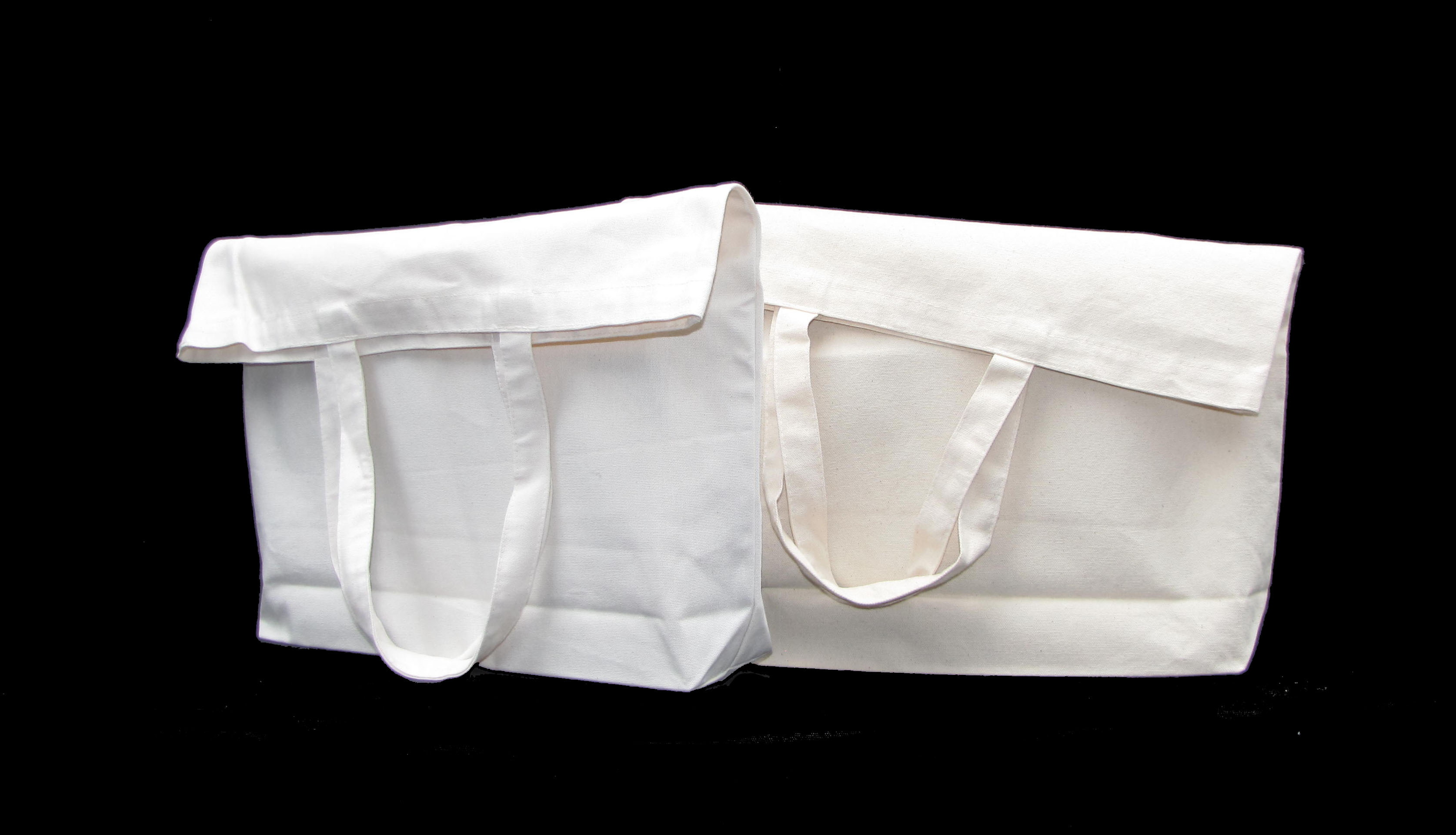 Back Sack
Simple drawstring backpack design available in 100% cotton. These bags are perfect as lightweight backpacks, with lots of room to feature your logo prominently on the back!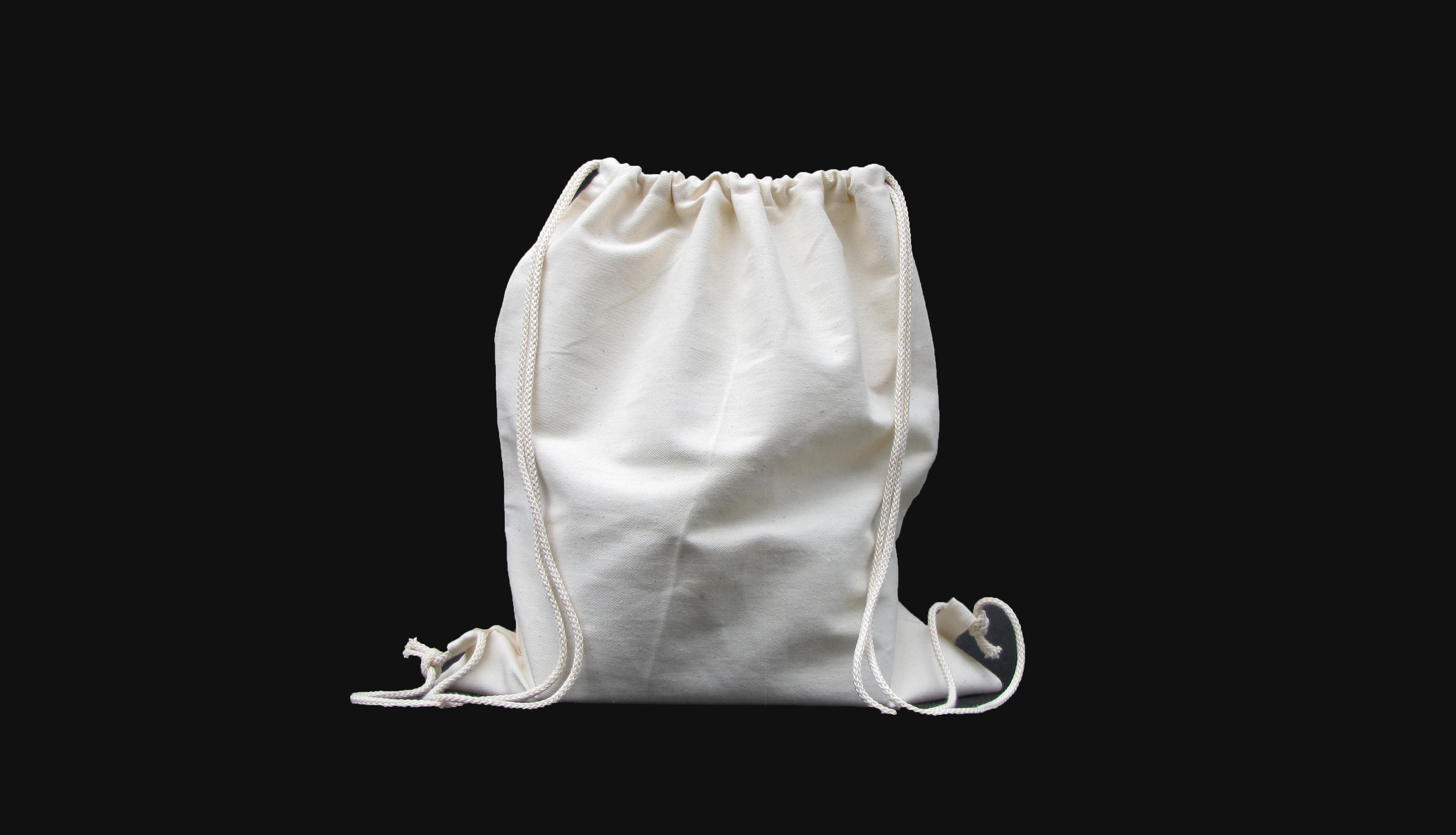 Friendship Bag
12"x12" made from 100% cotton with tons of different patterns to choose from. Friendship bags are great little tote bags for books, shoes or gifts!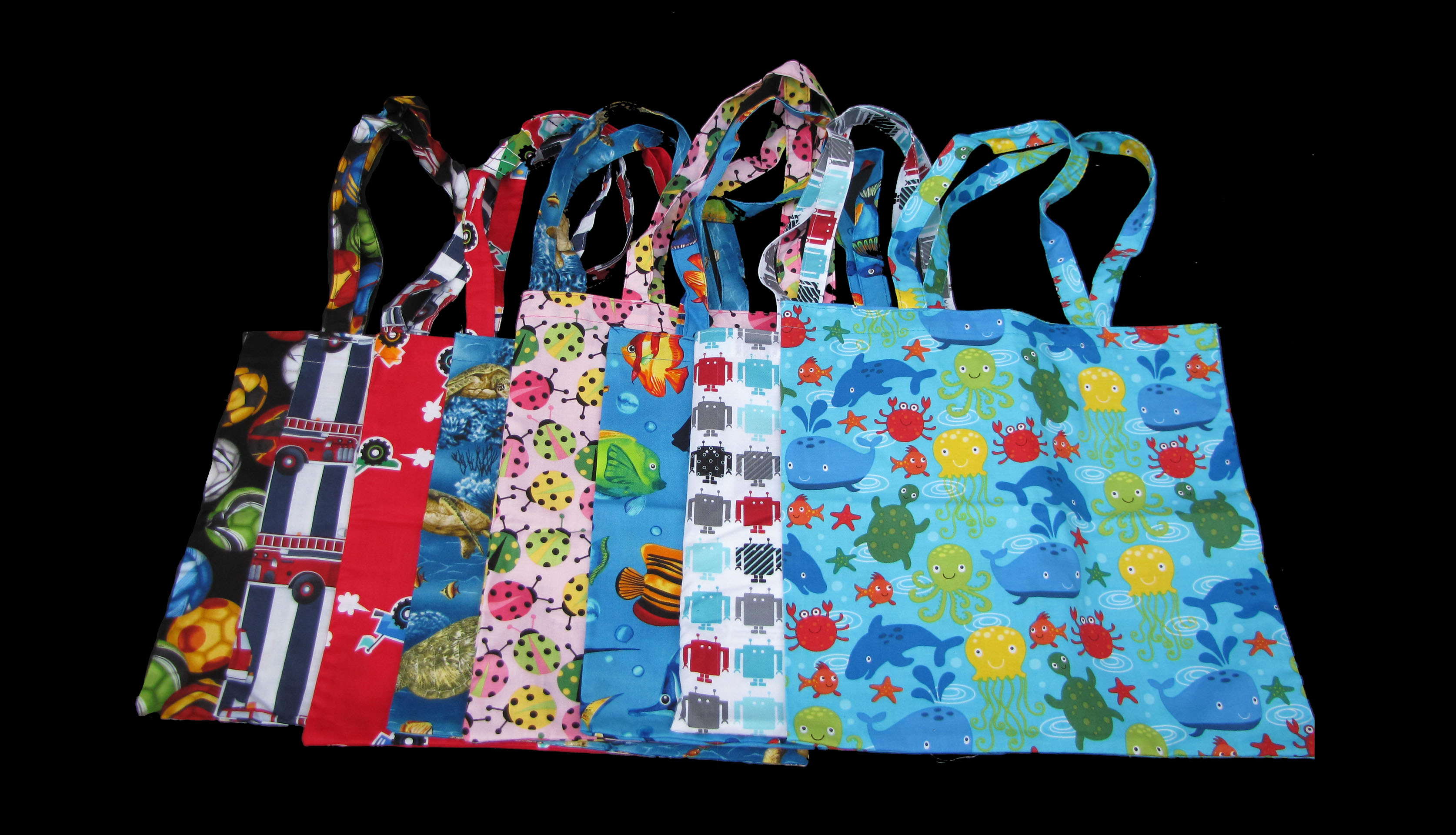 Gift Bag
Various sizes, fabrics with ribbon ties and gift tages. These bags have beautiful cotton prints for all occasions!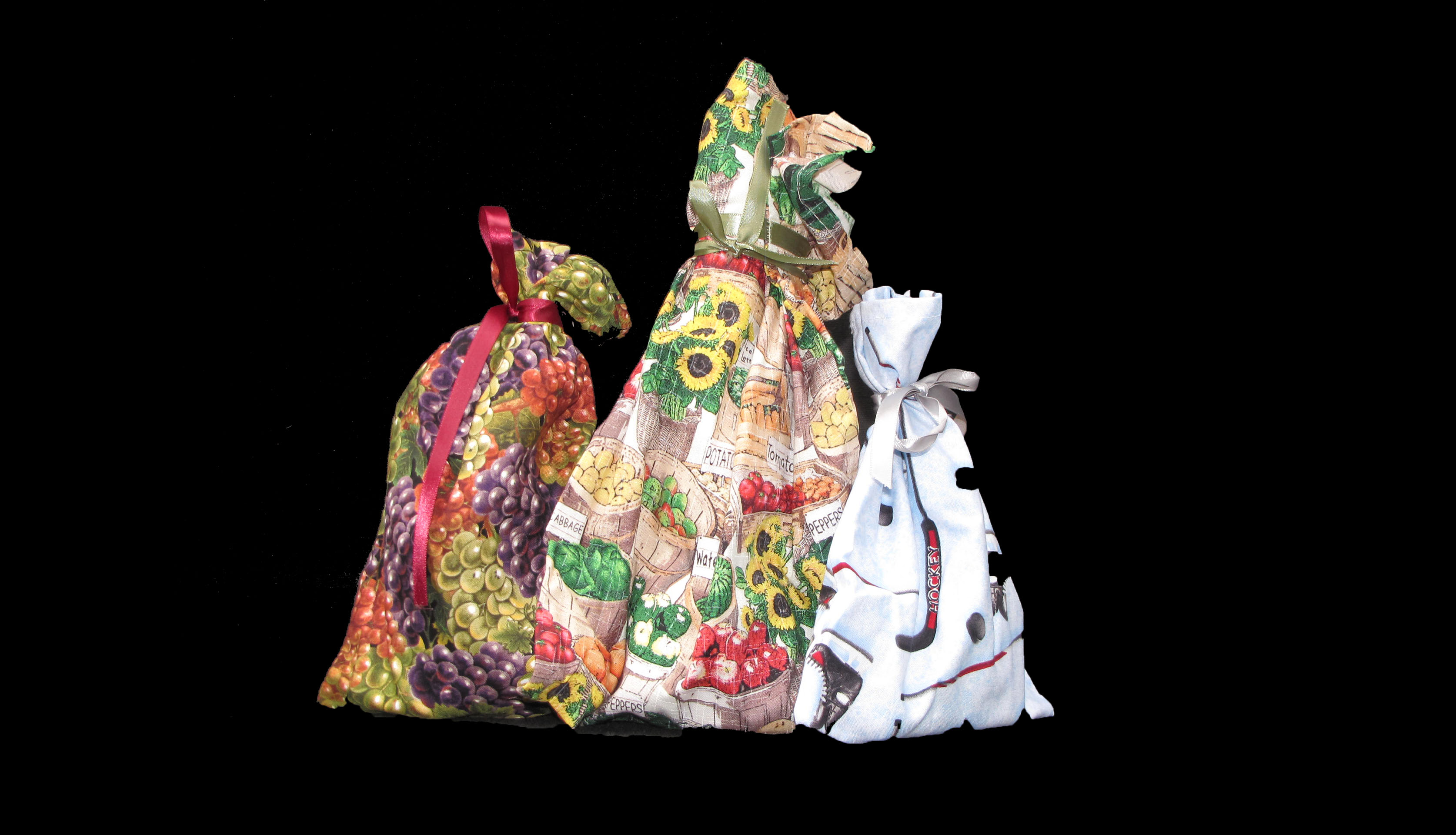 Hemp Bags
Sprout Bag: Dip in water and hang on hook. Ready in 3 to 5 days.
Nut Milk Bag: Drawstring bag cut in an oval shape for good draining that can be used over and over again.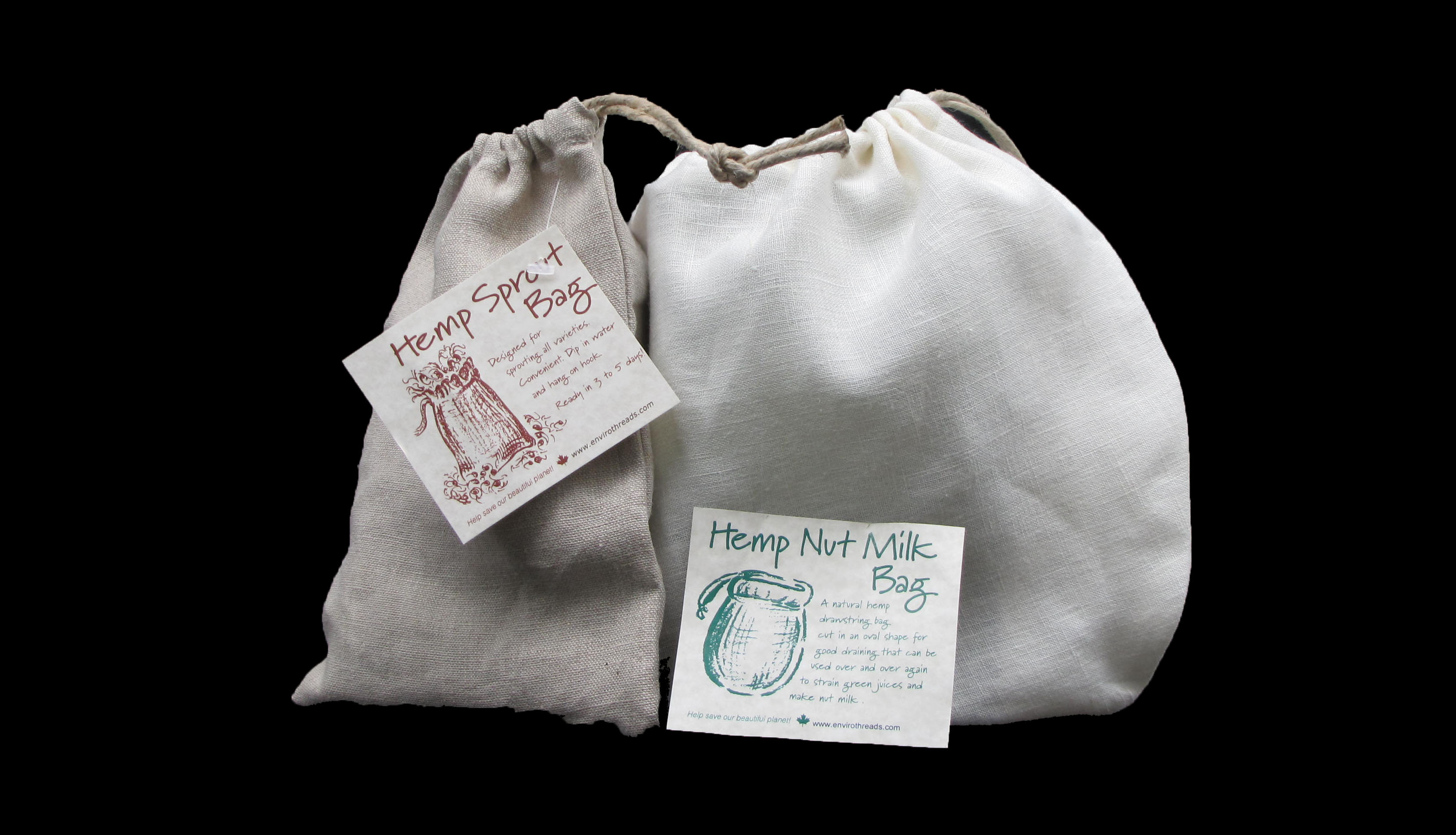 Little Friends Book Bag
15"x12" with matching front pocket and handles. Colourful, kid friendly cotton book bag with amazing variety of print pockets with matching handles.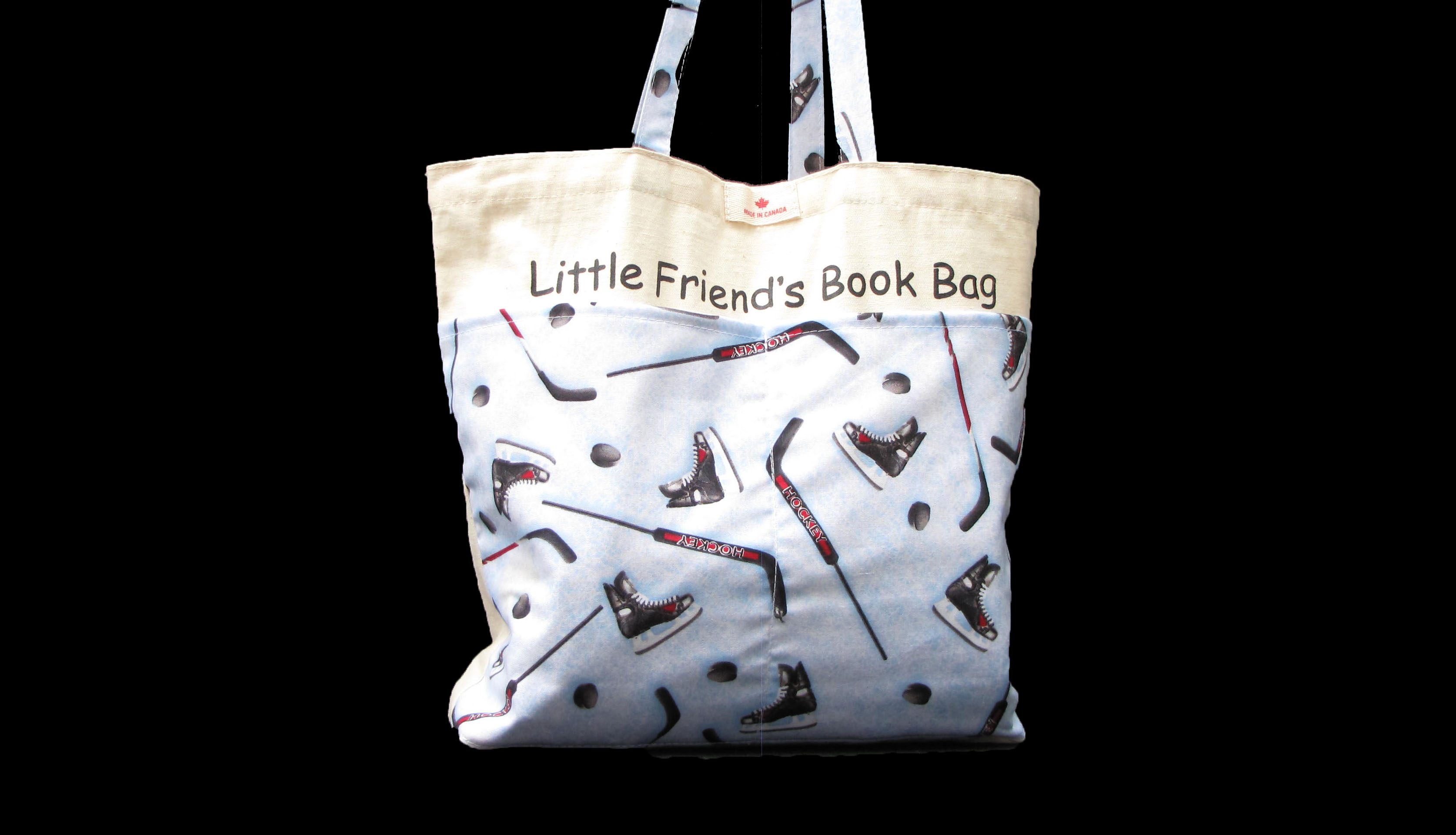 Wine Tote
10"x12", bag fits 4 bottles. Everyone knows a wine "connoisseur" (or at least someone who thinks they are one) or two, so why not pick up a few of these handy totes, perfect as small gifts!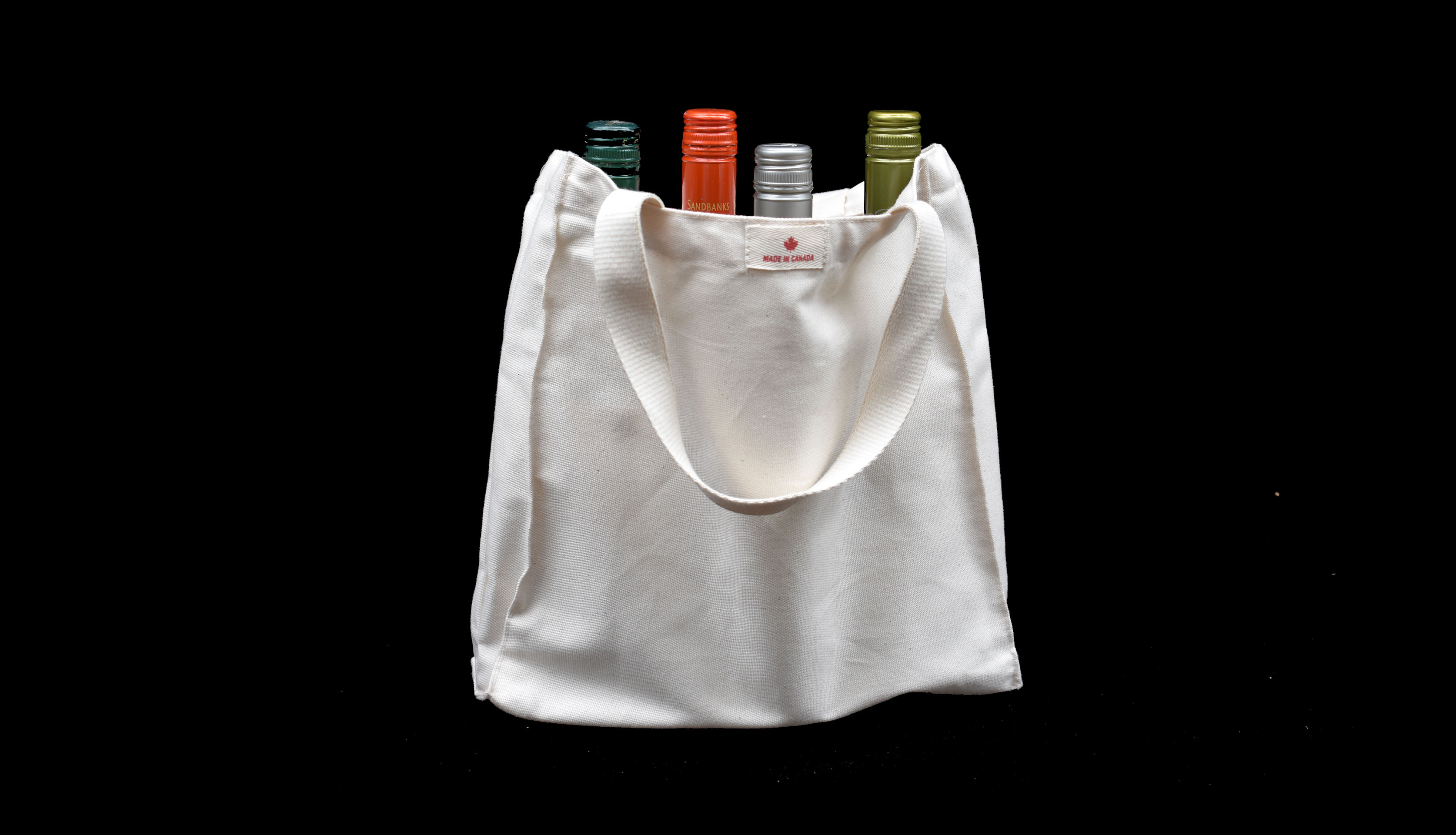 Laundry Bag
This bag is absolutely perfect for kids and students because it makes laundry so simple. It also folds up very nicely to save space when you aren't using it, which a laundry basket cannot do.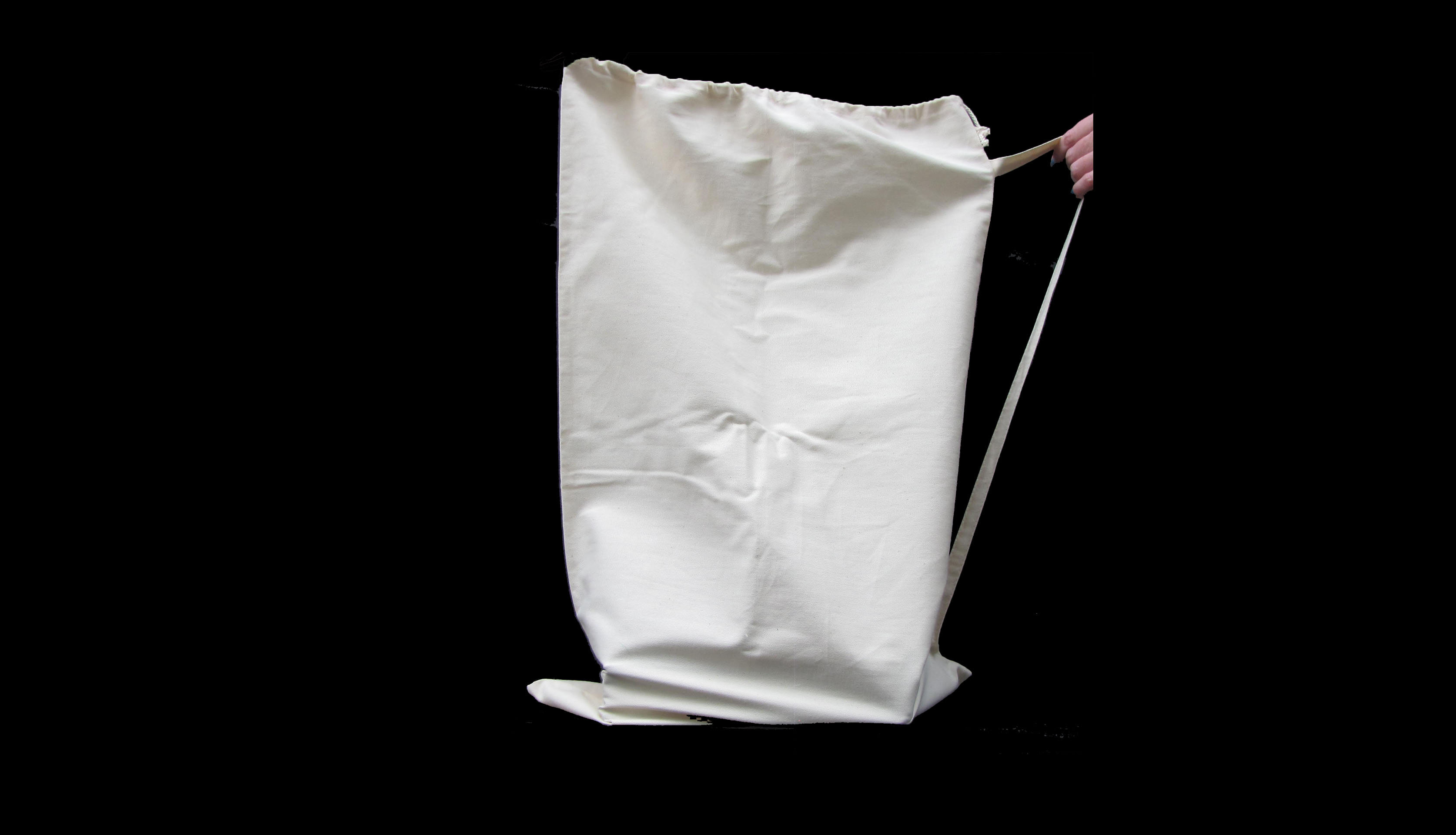 Lunch Bag
These bags are made with families in mind. The bags are lightweight and unstructured enough to fit in any bag without being bulky, but they are also big enough to hold quite a bit of food.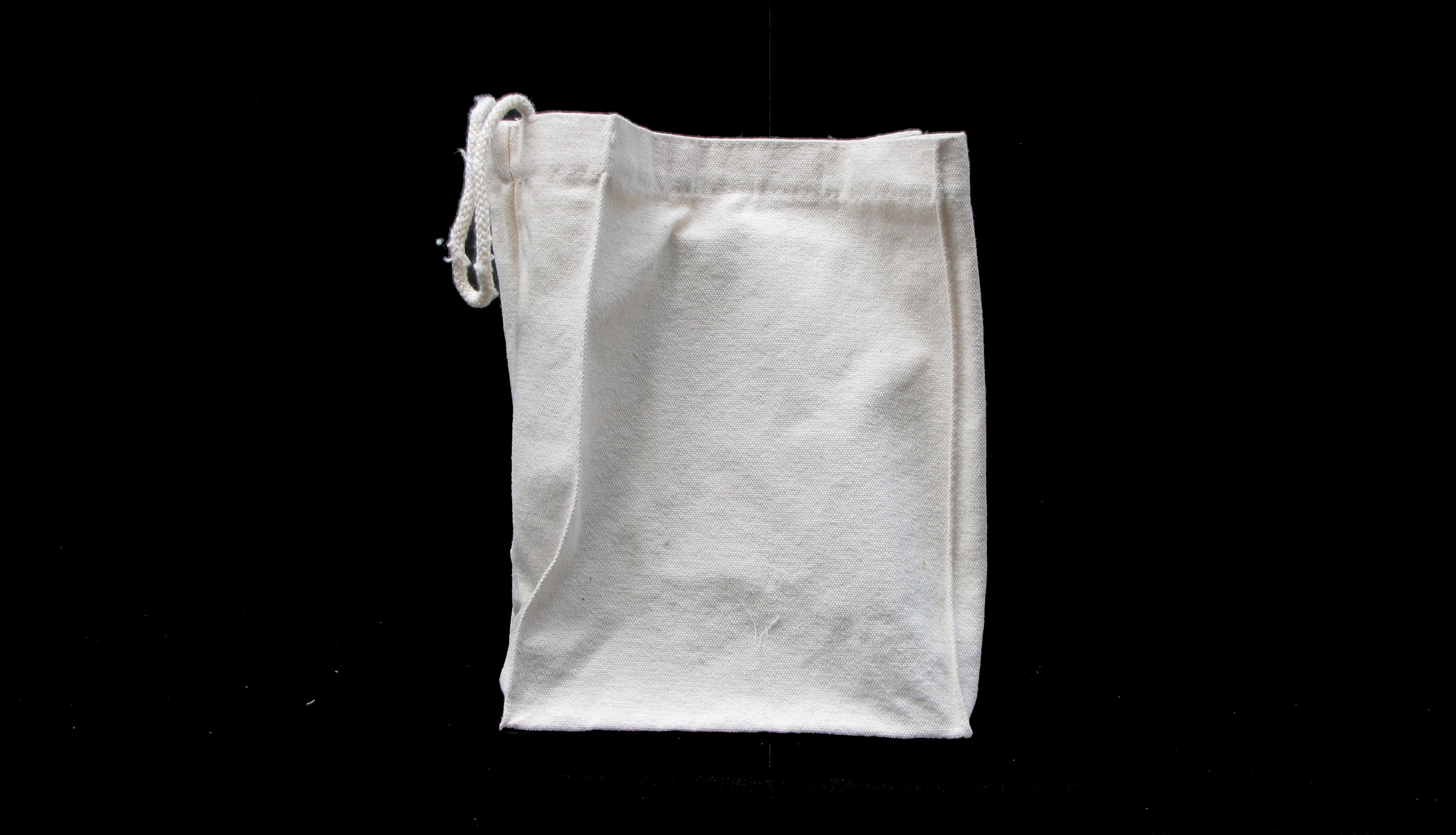 Napkins
An amazing way to spice up any dinner party, napkins come in many fabrics, tons of patterns and colours. Very easy to clean as well as you can put them right in the wash with your kitchen clothes.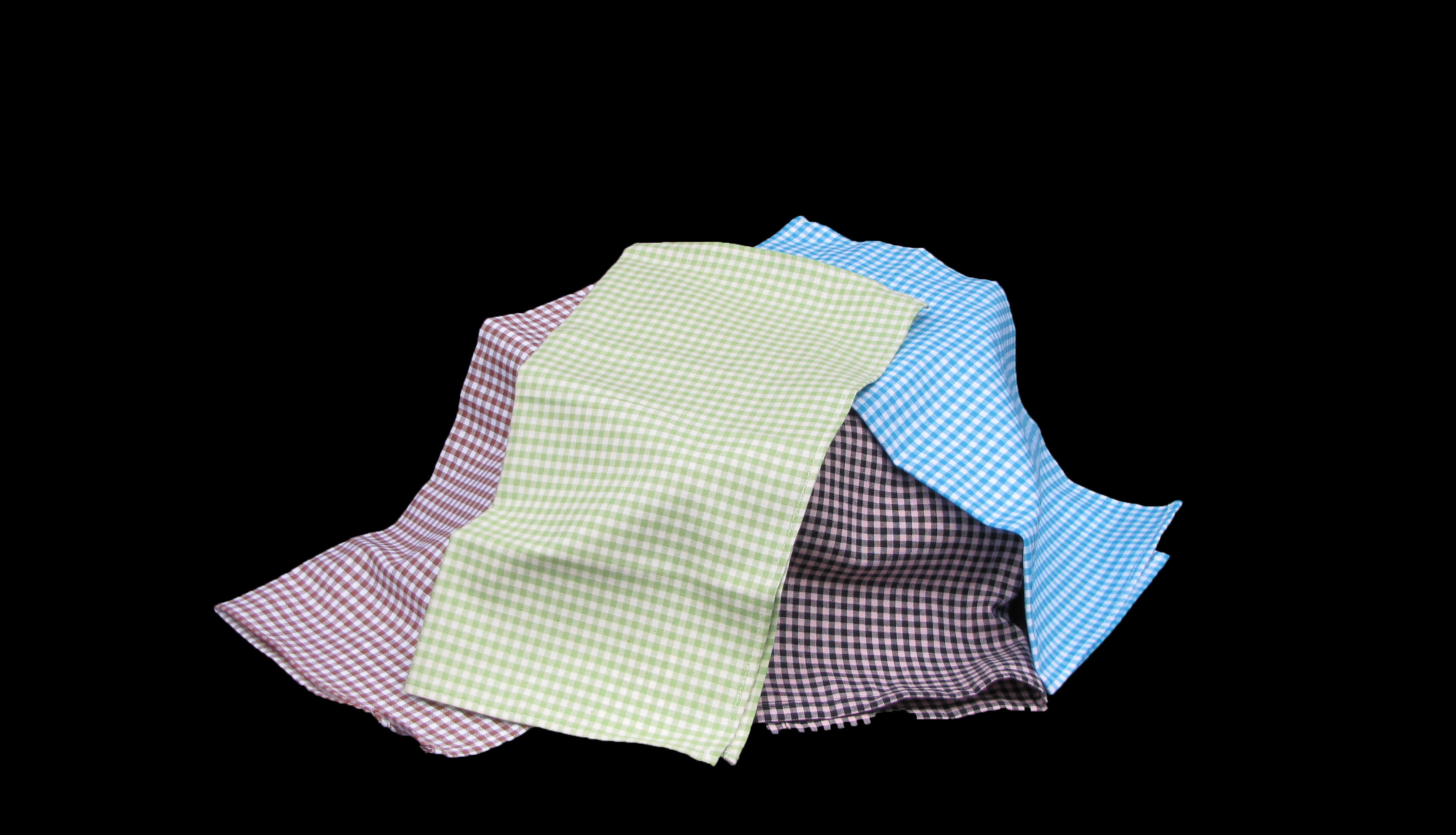 Tea Towels
An essential in any kitchen, these tea towels are a great addition to your linen drawer. Pair with these with kitchen cloths and you've got the tools to create an amazing dishwashing duo.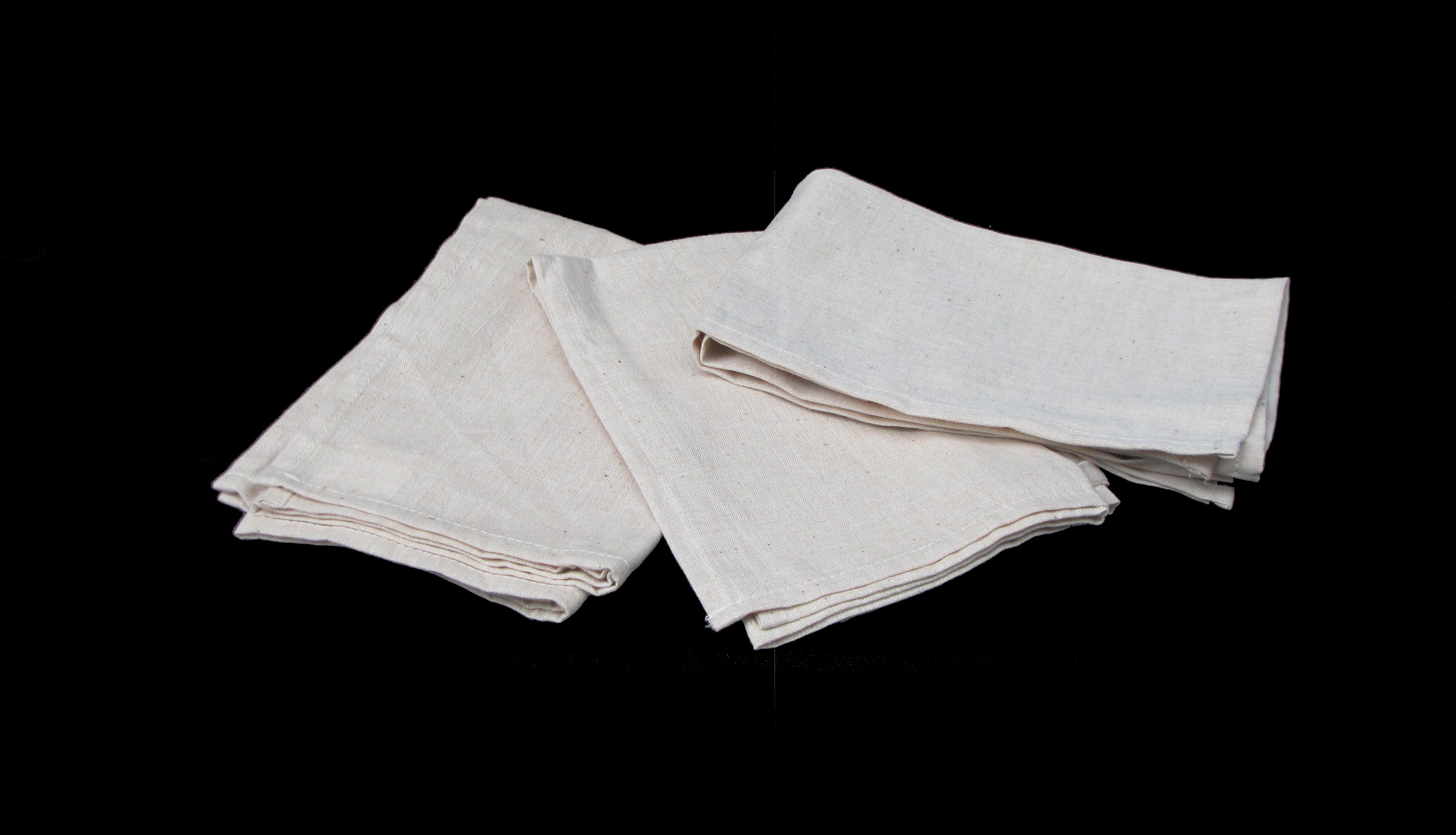 Tool Apron
A must for any handyman, the EnviroThreads tool apron is a lightweight alternative to the everyday tool apron.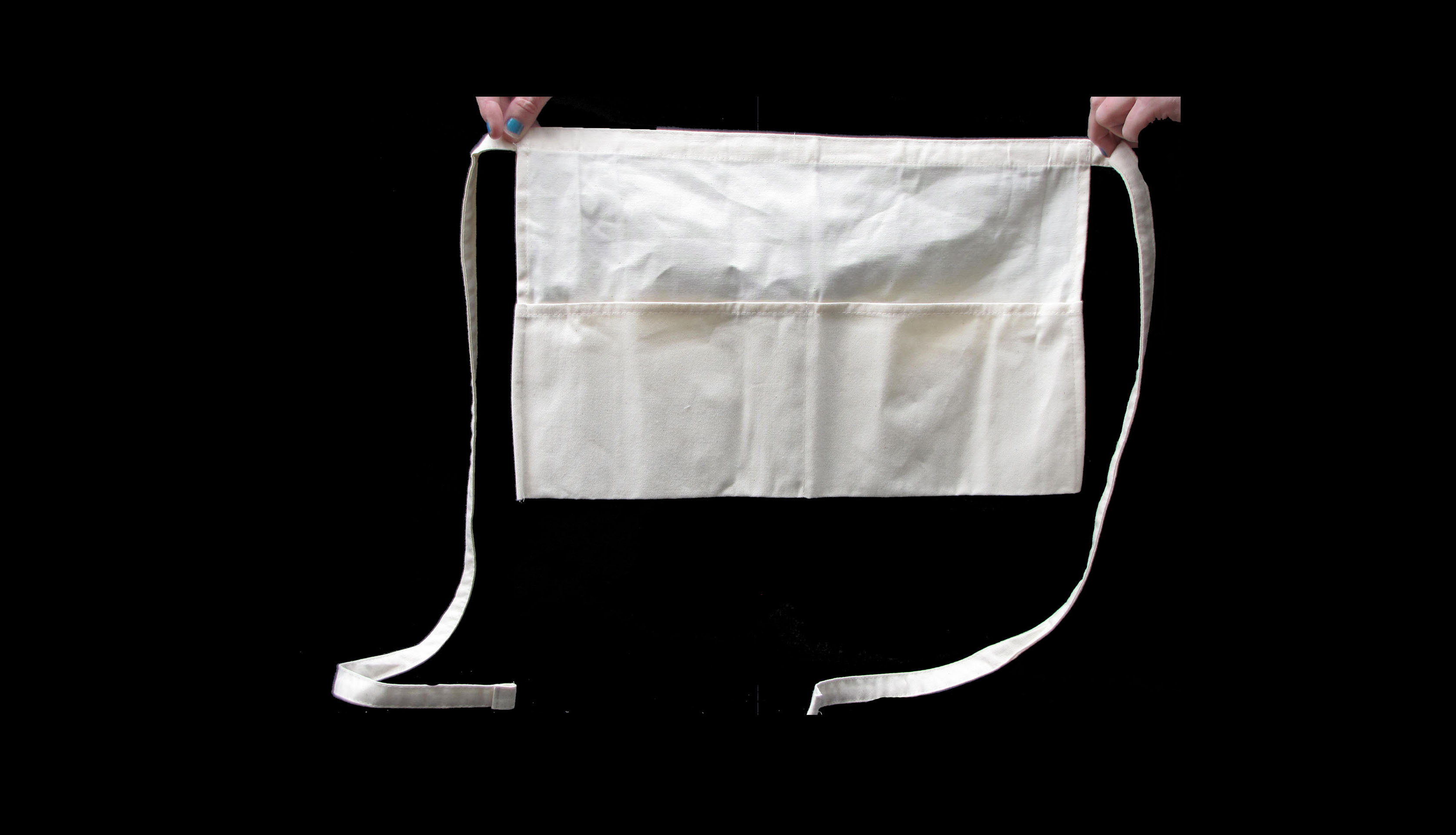 Oven Mitts
A great gift idea for your friends (or even a little self-indulgence), the oven mitts come in almost every pattern and fabric imaginable.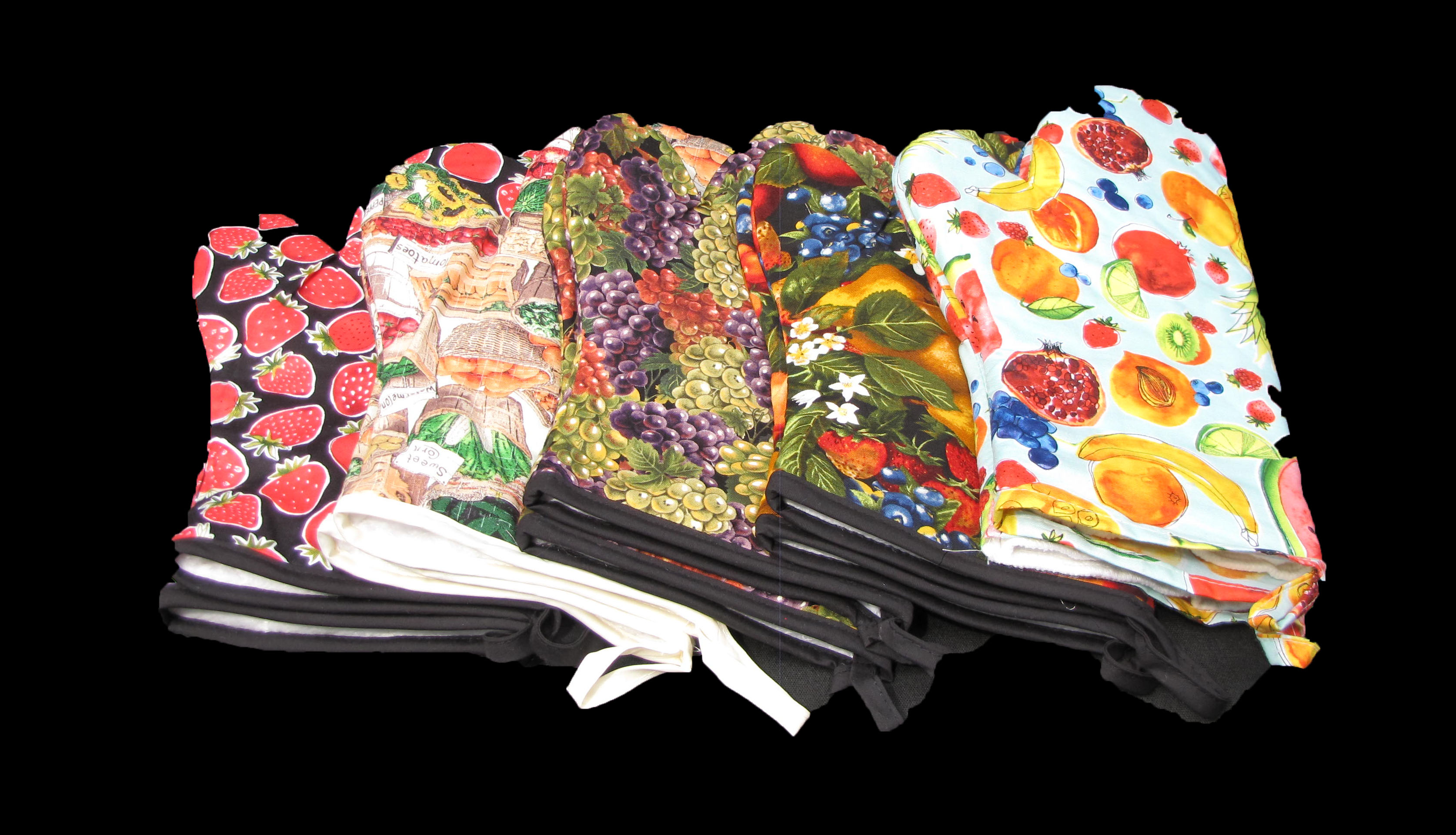 Wine Bag
Each bag fits one wine bottle snugly, and are amazing for an easy gift wrap or for some extra grip when transporting.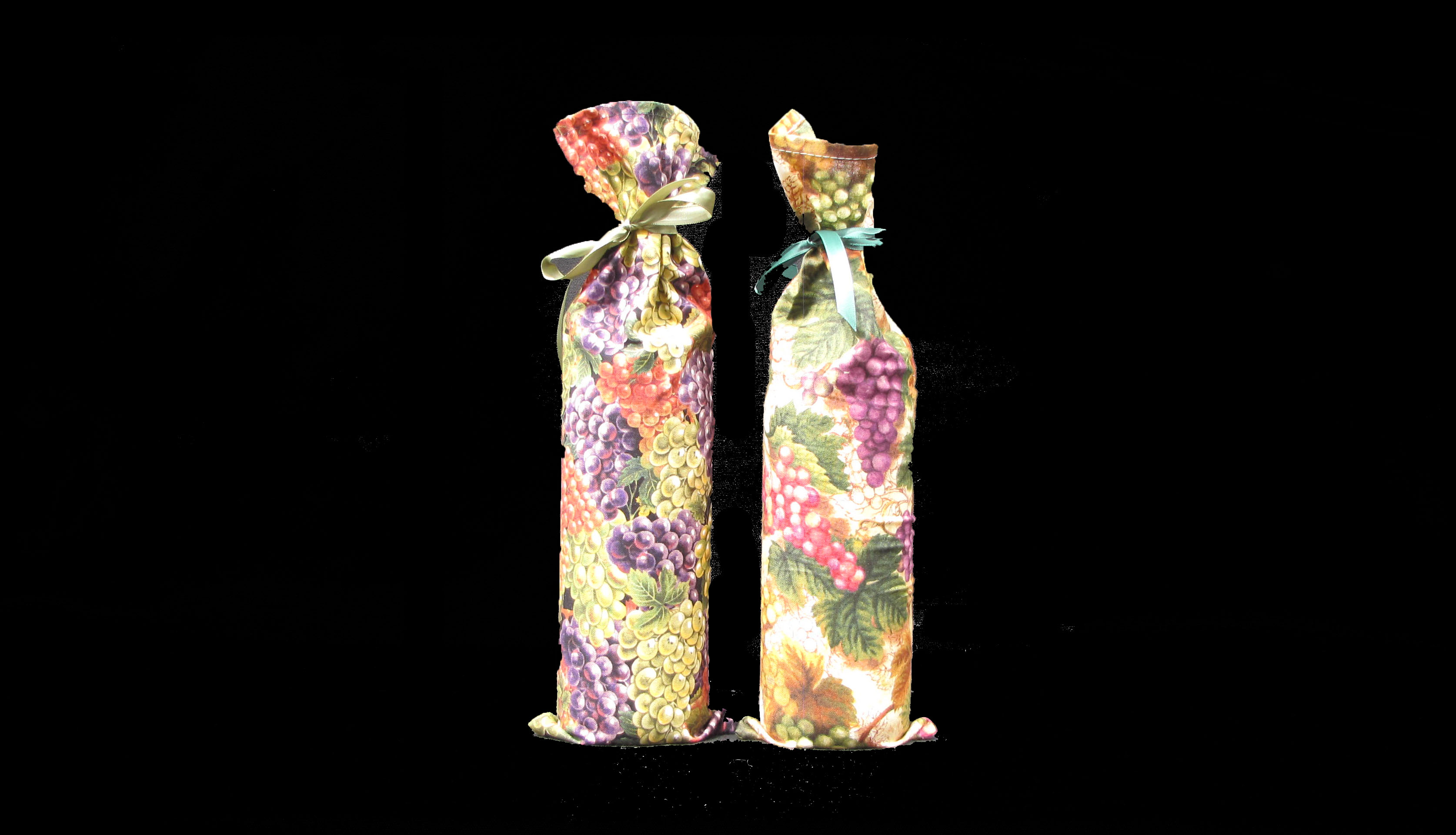 Bread Bag
Having a picnic? Bringing a baguette? Grab one of these bread bags and never worry about transporting your lunch ever again!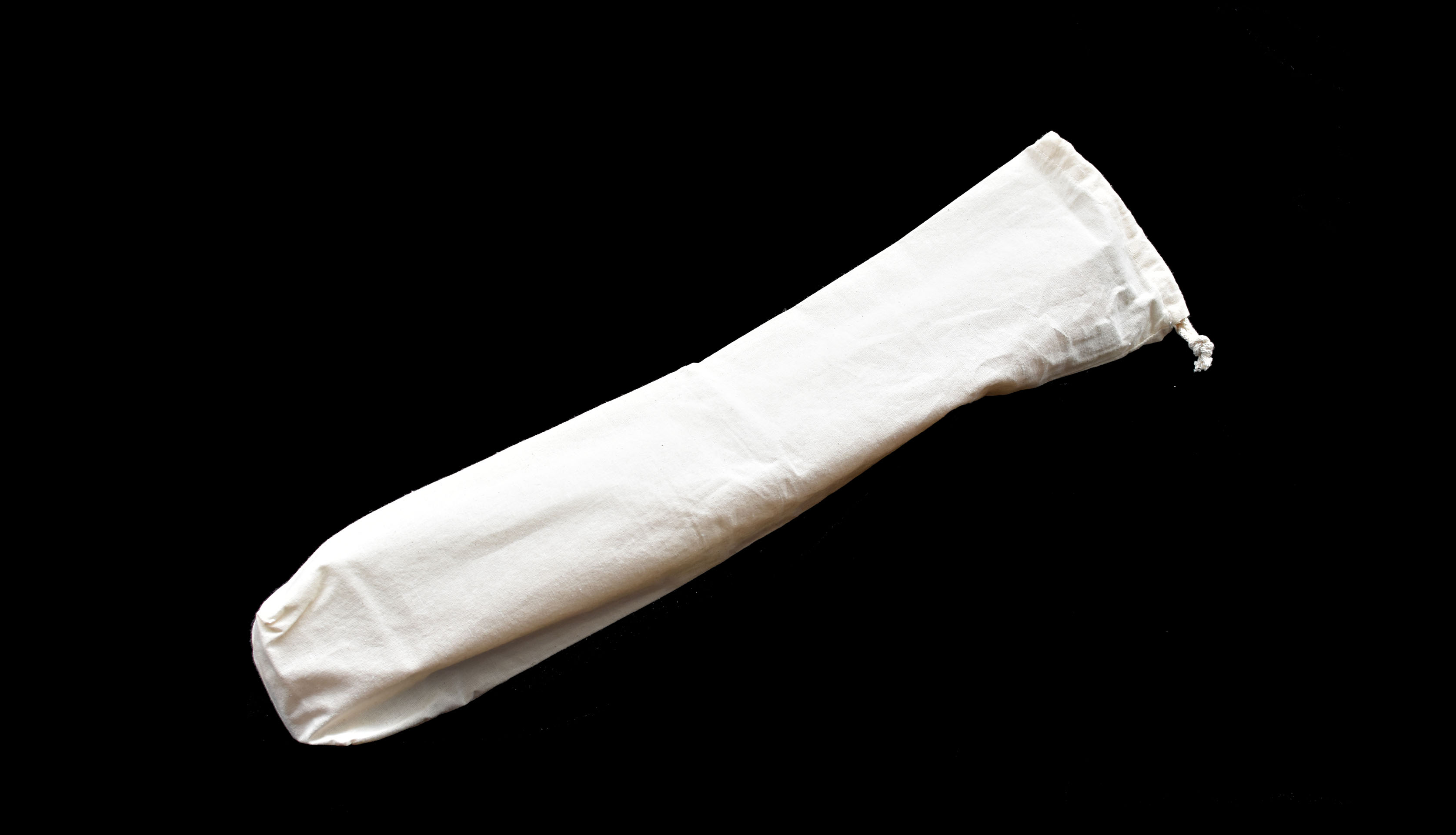 Mesh Bag
These mesh bags are perfect for storing your fruits and veggies as they allow the food to breathe while reducing the use of plastic bags. Also they are machine washable.